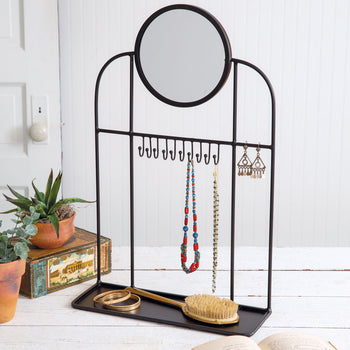 Organize your precious stones with our ebony jewelry stand. It comes fabricated with a bottom tray and ten tiny hooks for hanging, as well as a mirror on the top.
Measurement: 14''W x 5¼''D x 22''H
Done Deals
Like it? Love it? Want some more of it? Join the waitlist!