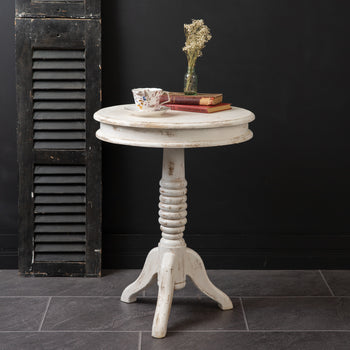 Mornings will be better when you bring your coffee to this farmhouse pedestal side table. It features a vintage, weathered look that would sit perfectly by a chair or couch. This item comes fully assembled.
Measures: 20''W x 20''D x 28''H
Done Deals
Like it? Love it? Want some more of it? Join the waitlist!