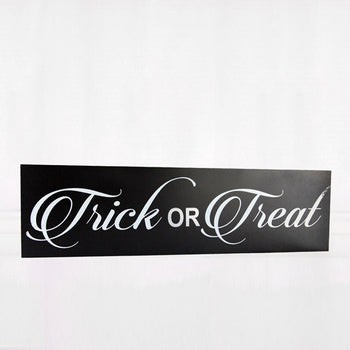 This festive wooden sign comes in the clean and crisp colors of black, white, and silver. It reads, "Trick or Treat". Designed specifically to coordinate with today's popular colors and themes.
Measures 36" X 10" X 1.5"
Done Deals
Like it? Love it? Want some more of it? Join the waitlist!