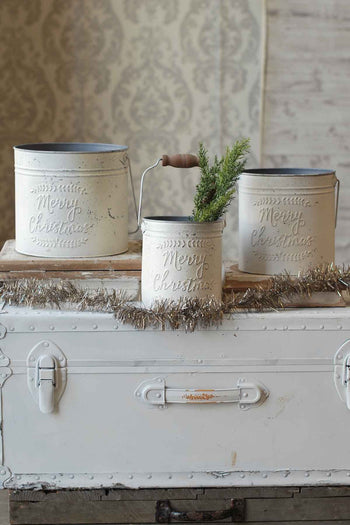 Add vintage charm to your holiday with these Merry Christmas pails. White washed metal  pails with Merry Christmas embossed on each one.  Each pail features a wooden handle. Sold as a set of (3).
Large Measurements: 8.5" x 8"
Medium Measurements: 7" x 7"
Small Measurements: 5.5" x 6.5"
Done Deals
Like it? Love it? Want some more of it? Join the waitlist!